End of Day Summary (17). The number of regis­tered cases in Germany has increased today by 5,888, with a growth rate iden­tical to that of the last 3 days (×1.5 per 3 days). The number of deaths is incre­asing faster than the number of cases, but with a growth rate than yesterday, ×1.6 instead of ×1.7 per 2 days. In Berlin we recorded the 5th death, which means that the reality corre­sponds exactly with the projection.
The curve of confirmed cases (blue) is flatter than the statis­tical predic­tion (gray), but the growth rate did not change. Today's news announced that about 1200 pati­ents are in inten­sive care in Germany. There are curr­ently 5,000 ICUs available, which means that our health system reaches its limits above 100,000 regis­tered cases … but this barrier must still be treated with caution.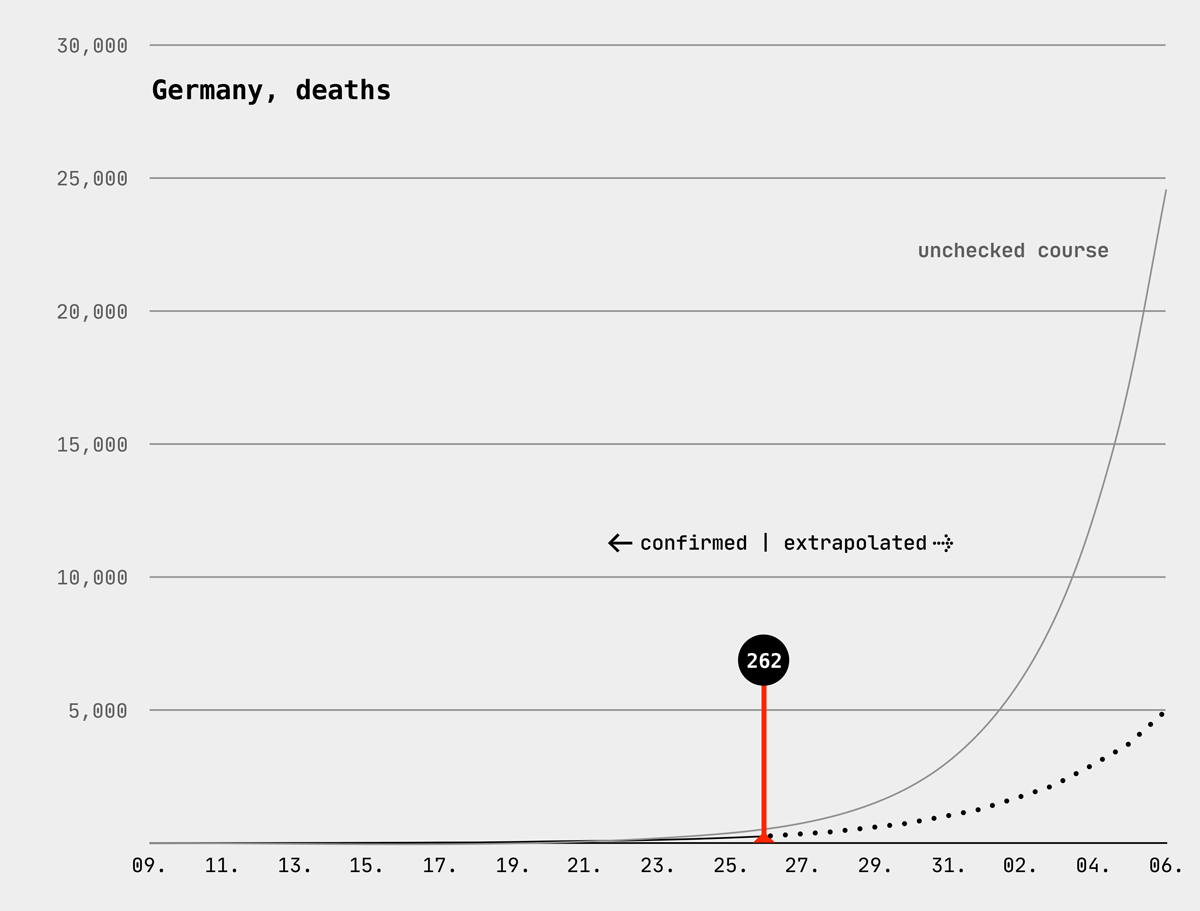 The number of deaths is still rising dyna­mi­cally, but today the growth rate reduced by 0.1 point from ×1.7 to ×1.6.
Author's note: The above values are purely specu­la­tive esti­ma­tions using simple mathe­ma­tical model­ling (based on regis­tered cases/deaths) and are not confirmed by health autho­ri­ties nor any other national public authority.
---