Freie Musik fuer Designer (14)
Zum 14. und letzten Mal: kostenlose MP3-Musik im Fontblog,
Begleitmusik für Kreativarbeiter.
Heute die
Herbst Compilation Vol. 1
, gefunden beim
Tonspion
: »Von guter Laune bis Melancholie – alles drin.« Ein passendes Cover gibt es auch als PDF.
Weiterlesen ...


Herbst Compilation Vol. 1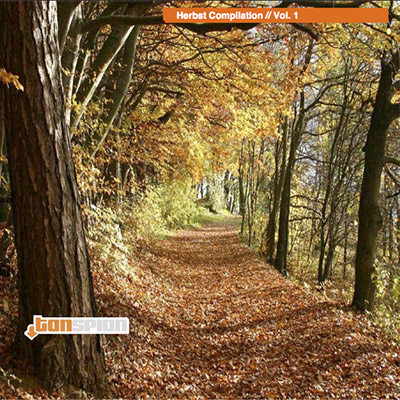 Falt-Cover
als PDF downloaden ...
1. Sean Na Na
Princess And The Pony
ROCK. Prädikat »Bitte mitsingen!«

2. Death Cab For Cutie
The Sound Of Settling
POP. Glückliche Einfalt, schwer widerstehlich.
3. Trembling Blue Stars
The Ghost Of An Unkissed Kiss

POP. Vom Spuk ungeküsster Küsse.
4. The Decemberists
The Engine Driver
POP. Dezemberhit im Frühling.

5. British Sea Power
Please Stand Up
POP. Das Album mit der Bärenmarke.
6. The National
All The Wine
POP. New York City ist überall ...

7. My Morning Jacket
O Is The One That Is Real
POP. Hier kommt die O-Klasse
8. Maximilian Hecker
The Days Are Long And Filled With Pain (sung by Niina Susanna Rinne)
POP. Heckers Kummer neu interpretiert.

9. Torben Floor
Sunbathing
SILENCE. Akustik-Pop in Radiohead-Manier.

10. Monta
Long Live The Quiet
POP. Popsongs mit Herbstgeschmack.

11. Timesbold
Bone Song
SILENCE. Intensive symphonische Rockperformance.
12. Maximilian Hecker
Daylight
POP. Every rose has its thorn.
13. Wagner & Pohl
Really Don't
ELECTRONIC. Schmetterlinge unterwegs.
14. Robyn Hitchcock
Television
SILENCE: Liebeslied für Fernseher.
15. Amanda Rogers
Daily News
SILENCE. 22-jährige bringt Hardcore-Boys zur Ruhe.
Herausgegeben: Do - September 29, 2005 at 11:37 vorm.
|