Freie Musik fuer Designer (12)
Immer Donnerstags: kostenlose MP3-Musik bei FontShop,
Begleitmusik für Kreativarbeiter.
Heute zwei schillernde Combos aus Mexiko auf einem Album:
Lady Bombon
und
Gigaboy
, veröffentlicht bei
Comfort Stand.
Ihre Devise lautet »Musik zur Freude für den Augenblick, auf dass sich dieser besser anfühlt«.
Weiterlesen ...
Comfort Stand schreibt über die beiden Musik-Duos:
»Formed in 2000,
Lady Bombon
is a boy and a girl from Mexico City who use samplers, rhythm boxes, keyboards and guitars to make a brilliant and strange new rhythm fusion.
Chuchelas
(the boy) and
Hongo
(the girl) blend punk, pop, rock, and electro, inspired by the 80s and 90s sounds they both grew up listening to. Originally, the two made music just for fun, as something that relaxed them, but after they recorded their first demo and gave it to friends, they realized it could be something more than just a hobby. The two then began to play in bars and other venues and with different bands.
Gigaboy
is a project created by
Chuchelas
(Mexico) and his guest
Sebastian Comelli
(Uruguay), with headquarters in Mexico City. Its purpose is to experiment in mixing popular music (or folk music) with electronic music. While Gigaboy's influences are wide-ranging, the project draws particularly on 70s folk rock and 90s electronic music. Gigaboy has played with various DJs in many places and often appears with Lady Bombon.«
Die einzelnen Titel downloaden:
Lady Bombon
01
Hey Lady
2:59
02
La Borracha
3:18
03
Eee-Ooo
3:44
04
Surf In The Sky
2:13
Gigaboy
05
Giga Lounge
5:37
06
In The Making
3:43
07
I Give Up
3:23
08
Hiak Toyaz
4:44
09
Tai Rhau Horu
3:38
10
Xu-Xu
2:59
11
Locoz (Debraya Version)
3:19
Das komplette
Album downloaden ...
(63 MB)
Art-work (450 x 450, nur Cover):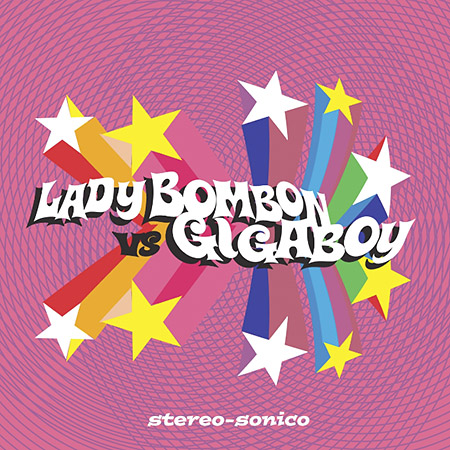 Mehr Art-work:
Booklet innen ...
Booklet außen ...
Jewelcase hinten ...
CD-Art ...
Herausgegeben: Do - September 15, 2005 at 12:23 vorm.
|